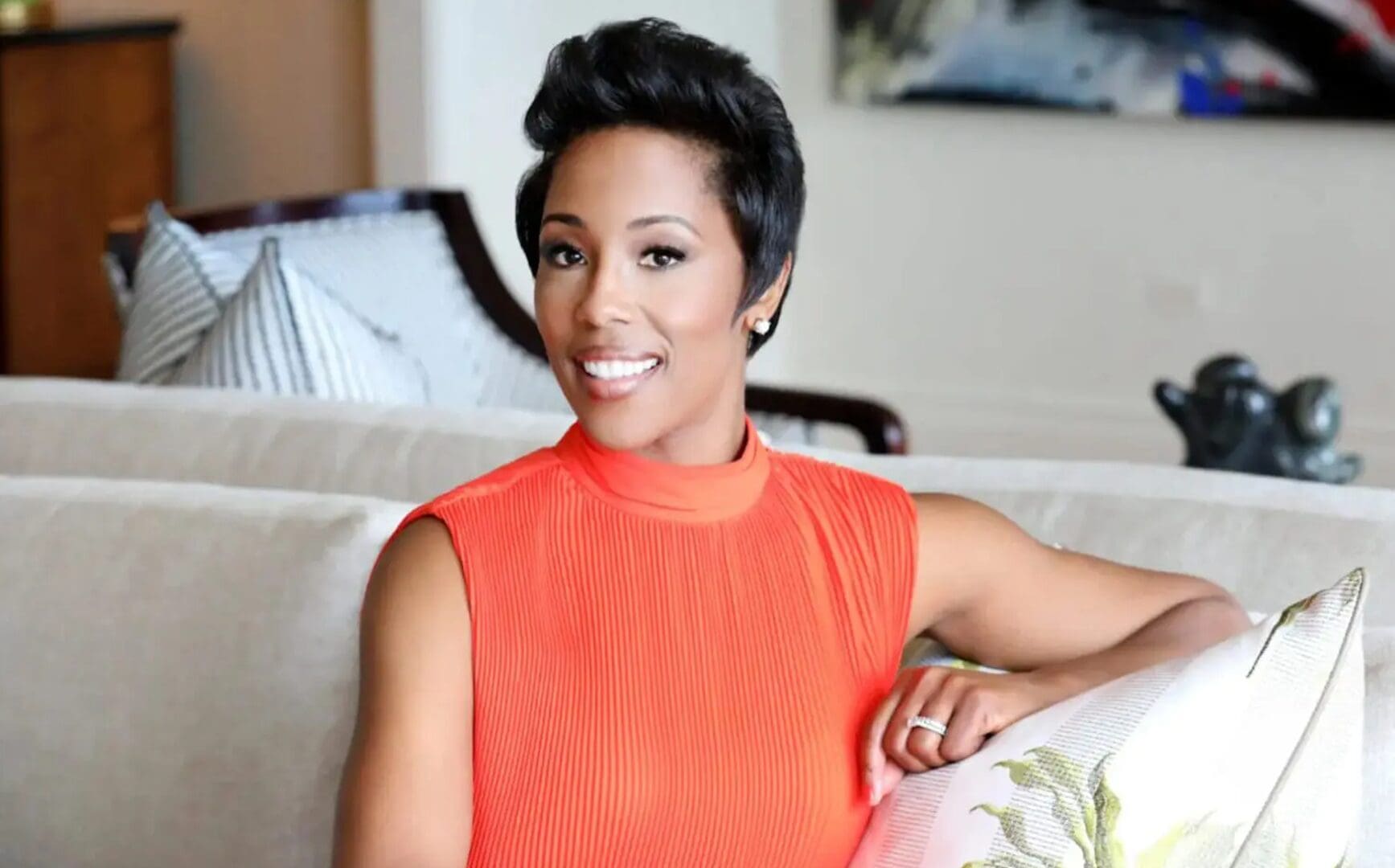 Residential Interior Design Services in Chicago, IL
You shouldn't have to go to a 5-star hotel to feel like you're living the life you deserve. Lakesha Rose, Founder
A visit to Chicago's Merchandise Mart transformed Lakesha's world when she was 18 years old. Every lush textile, furnishing, and sample made her swoon. Showrooms were filled with endless possibilities to create beautiful spaces that make people feel special. Mesmerized, Lakesha discovered her purpose.
Today, Lakesha continues to find inspiration during magic seeking expeditions at the Mart. Her old school tactile approach of combing through samples allows her to unearth hidden gems making each of her creations unique. Appearing in prominent publications including Design Chicago and The Wall Street Journal, Lakesha is celebrated for tailor-made sophisticated designs that excite all senses and evoke emotional experiences. In 2022, Modern Luxury Interiors named Lakesha one of Chicago's top interior designers, an honor she holds dear to her heart.
Her road to success began with working full-time while studying interior design at the college of DuPage. Lakesha's first job was as a new construction Selection Coordinator helping over 700 owners choose their hard surface design elements such as cabinets, floors, and countertops. This experience provided priceless knowledge of the construction world and clients valued her warm personality, collaborative spirit, and artistic vision. During these formative years Lakesha developed her philosophy that a home should not only be gorgeous and functional, but it must also work for the occupants by contributing to their well-being. Her talent and philosophy paved the way for media appearances as a Lifestyle Expert.
Lakesha endeavored to launch her own interior design firm, but prospective clients wanted to see photos showcasing her original finished room designs, of which she had none. She poured her creativity into designing the new construction home she and her husband Jim purchased in Michigan. This passion project gained notoriety and clients began calling her which led to the creation of L. Rose Interior Designs. Lakesha's personal motto is, "You shouldn't have to go to a 5-star hotel to feel like you're living the life you deserve," which friends joke she takes a little too far with her guilty pleasure of ironing sheets. Yes, she irons her sheets! When friends tease her, she laughs and thinks, "If only they knew how awesome it feels, they'd be doing it too!" Lakesha is grateful for her success and is dedicated to helping others. She enjoys supporting One Tail at a Time, a Chicago- based dog rescue, and I am a Gentleman which prepares young black men to succeed. In work, play and life, everything Lakesha does is designed to make people (and dogs) feel extraordinary because everyone is important and deserves to feel special.
If you want to see some examples of our previous designs, check out our portfolio. If you want to learn more about our team or schedule a design consultation, give us a call at (312) 363-7939 or send us a message with our online form.