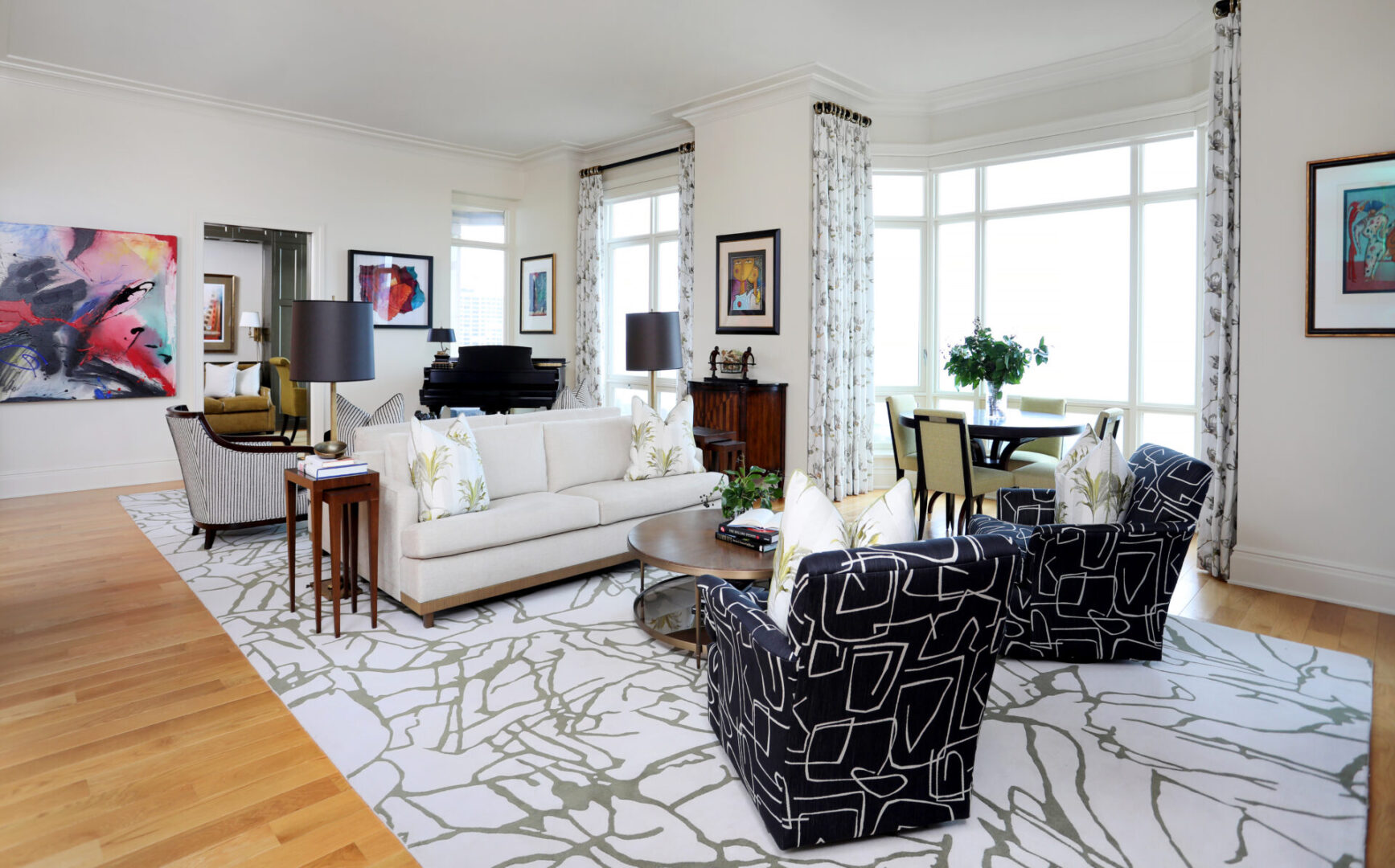 Residential Interior Design
Services in Chicago, IL
We are a full-service residential interior design firm helping homeowners who want to elevate their décor and strengthen the foundation for how they feel, connect, and thrive at home and in life.
You work hard to live the dream and deserve to live in a beautiful space that helps you flourish. Click here to connect and discover how we can help you begin living in your best possible life.
L Rose Interior Design is an allied ASID and IIDA member based in Chicago, IL designing local and nationwide projects.
Create

Kitchens, bathrooms, home offices, we help you elevate any space.
Committed

Remodels or new construction, we work with the most reputable vendors.
L Rose Interior Design

We've branched out and design non-residential spaces too!
Cited by Modern Luxury Interiors as one of Chicago's top design firms, L Rose Interior Design, founded by Lakesha Rose, is driven by the belief that great design is about creating a beautiful and functional space that works for the owner on a deeper emotional level. We believe our homes set the tone for how we feel and when we feel amazing, we're better equipped to navigate life.
Collaborative. Stress-free. Exciting. You'll wonder, "Why didn't I do this sooner?"
Great design is an investment in your well-being but trusting someone with your prized possession can be daunting. We're humbled when clients choose us and honor them by being transparent, dependable, and communicative. We guide and include you during each step of the decision-making process to ensure that you are happy and inspired by your space. Connect with us now to learn how we can help you begin living the life you deserve Call us at (312) 363-7939 or click here to virtually connect.